The PCSRPWH reference platform allows the development of demonstration vehicles for use cases based on the IEEE 802.11ah standard, known as Wi-Fi HaLow. Using a pair of PCSRPWH devices enables testing of real-world applications.
The PCSRPWH reference platform is composed of a Palma Ceia Wi-Fi HaLow transceiver IC and an FPGA module evaluation board containing the baseband and MAC implementation. Intended for product designers and system architects, PCSRPWH enables the evaluation and demonstration of Wi-Fi HaLow in real-world applications. The PCSRPWH reference platform provides a Linux platform equipped with an IEEE 802.11ah/HaLow radio and Ethernet connection. It is simple to extend an existing Ethernet network with the Wi-Fi HaLow gateway for a quick demonstration vehicle and for lab evaluation. The reference platform has been factory set for 0 dBm. Output power is a user-configurable option up to +20 dBm.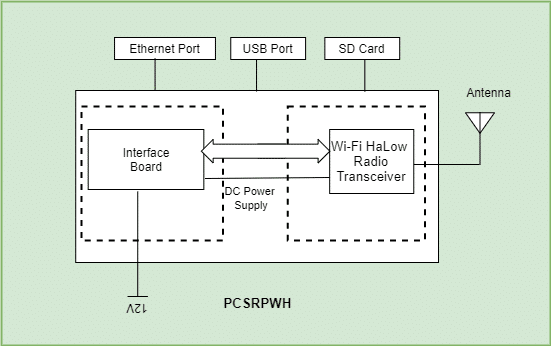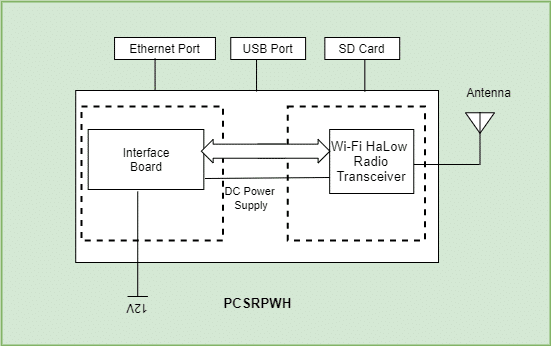 Highlights
Complies with IEEE 802.11ah Specifications draft 8.0
Supports 1MHz and 2MHz bandwidth
Maximum UDP data rate of 4,500 Kbps
Low-power operation mode
Security: WPA3
Authentication: OWE (Enhanced Open)
Encryption: AES CCMP
Supports Access Point (AP) as well as sensor and non-sensor types of stations (STA)
Interfaces supported: Ethernet, JTAG, USB
Long battery life
Integrated crystal oscillator provides peripheral clocks
Applications include
Asset tracking management
Building security systems
Electronic door lock
Electronic shelf label
Elevator and escalator control
Factory automation
Fire alarm control panel
Gateway
HVAC
IoT applications
IP camera10252535
Motion detector
Smart & automatic meter reader
Thermostat
Video surveillance
Wearable
Window sensor
Wireless environmental sensor
Wireless health application
Wireless sensor networks
Learn More
To take advantage of Palma Ceia's solutions for Wi-Fi connectivity, send an email to info@pcsemi.com or contact us at one of our worldwide offices.